Digital Network Associate Pvt. Ltd
Google in addition to Akamai is partners with DNA. We now serve distinguished and superior content. With outstanding and super subject matter available for all customers at 30Mbps speed, we desire all to get content easily. Google is accessed at 30Mbps speed which boosts: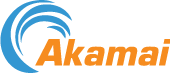 - Uploading and Downloading large Gmail attachments.
- Viewing 3D motion pictures, HD and Ultra HD videos. All high-quality videos without any buffering.
- Accessing Google Maps along with Google Earth quickly.
- Social availability of famous worldwide sites on Akamai Cloud.
- Popularly visited sites can be surfed with high speeds and numerous other LiveTV APPs can be viewed without loading.
- No buffering while viewing World Cup Football and many more live matches is now credible through Akamai.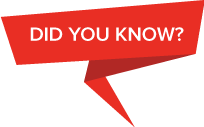 DNA offers the internet broadband with secured uptime, very fast speeds including customer support 24/7 moreover with other features allowing your surfing plus your downloading to proceed evenly and fast with our Google and Akamai joint partnership. When you get our internet service, you will experience endless connectivity to favorite content.


We offer broadband connection administrations giving the scope you require for a mind blowing internet experience. We increase your access timing to Google with 30 Mbps speed for a world-class exposure to benefit.


Welcome fast-speed network with DNA and limited loading while utilizing our services at home. Share substantial documents and files on Gmail, or see YouTube videos with HD quality, connect to social media and witness live act on TV apps with DNA broadband.